About Us
Experts:
Welcome to CM Management Ltd, experts in exporting new and used Japanese and foreign cars from Japan to countries all over the world. Established in 2008, we export cars from both our own stock and we find specific cars in Japanese online auctions for our customers for the cheapest prices on the market. Our staff have an excellent knowledge of cars and about the auction system in Japan and we only export vehicles to our customers according to the auction quality grade they have specified. We also thoroughly understand the intracacies involved with exporting and shipping and can explain this to you in detail. We have native English speakers working at our office who can translate for you into Japanese.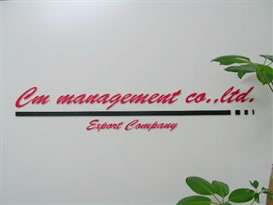 What We Offer:
Based in one of Asia's major business and industrial hubs in the city of Osaka, only 30 minutes from the major port of Kobe, we are ideally located to carry out this line of business. We export not only all of the major Japanese car companies' vehicles such as Toyota, Nissan, Suzuki and Honda, but also all of the major foreign car companies' vehicles such as BMW and Mercedes. We also export spare parts upon request and have access to any part imaginable on the extensive Japanese online auctions we have membership in. Please feel free to browse our website and click on the link regarding the auction system so you can better understand how we can provide you with any vehicle of your choice for a very cheap price.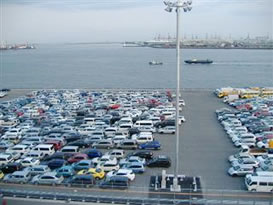 Our Commitment to Our Customers:
Not only are our staff knowledgable and experienced with all facets of the Japanese and foreign car industry and Japanese auction systems, but importantly they have been trained to make sure they think about the customers needs first. This priority is instilled from the management of the company down the ranks and our staff now realise the importance of making sure the customer is satisfied with the price and final product. We hope when our customers see our consideration for their needs they will remember our company's name for future transactions so that they come back or spread the word about our company's great deals and great service.